Promotion
Posted by Marion Harti on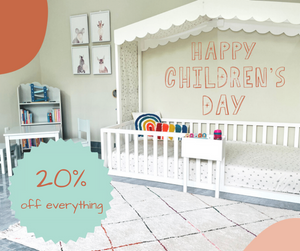 Happy children's day to all our little grownups ! To celebrate all together, Les Petits Grands offers during 3 day 20% discount on all its collections ! Let's shop online now ! The unique pieces are designed to incorporate high levels of safety and durability to survive any 'little grown-up' activity or adventure!
Posted by Marion Harti on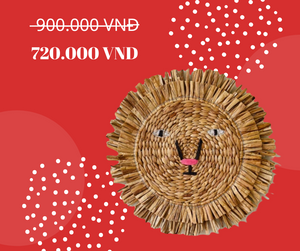 LPG wishes you Happy Holidays! To celebrate it, we have nice surprises for you on our website. -20% ON ALL OUR ACCESSORIES ! Make your kids' sweetest dreams come true by creating a room for them as they like. Discover our selection of Montessori furniture and decoration Made In Vietnam. The discount will apply automatically while processing payment. AND ALSO Try your luck to win your Lion Head Trophy ! A perfect Christmas present to decorate the kids room. A French design, handcrafted in Vietnam! To participate - Tag 3 friends in the comments - Follow the Nội thất trẻ...
Posted by Marion Harti on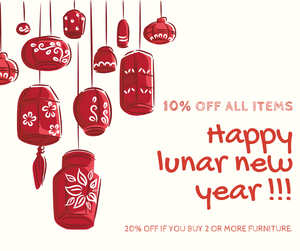 From 24/1 - 14/2/2021 ,to celebrate 𝒀𝒆𝒂𝒓 𝒐𝒇 𝒕𝒉𝒆 𝑶𝒙 Les Petits Grands will offer a 10% off everything on our online shop. Enjoy BIG discounts for everything in our store during this major event. Furthermore, we also offer a 𝟮𝟬% 𝗢𝗙𝗙 for customer that order 2 or more FURNITURE items. Please remember to add the code 𝘁𝗲𝘁𝗽𝗿𝗼𝗺𝗼𝘁𝗶𝗼𝗻 when you checkout if you order from our website . *Note : Promotion cannot be combined with other discounts, promotions. (Vietnamese below) Từ ngày 24/1 - 14/12/2021. Nhân dịp TẾT và mừng xuân TÂN SỬU năm nay, Les Petits Grands chúng tôi...